~ 6 min read
Top Things to Consider When Choosing a Car Detailing Service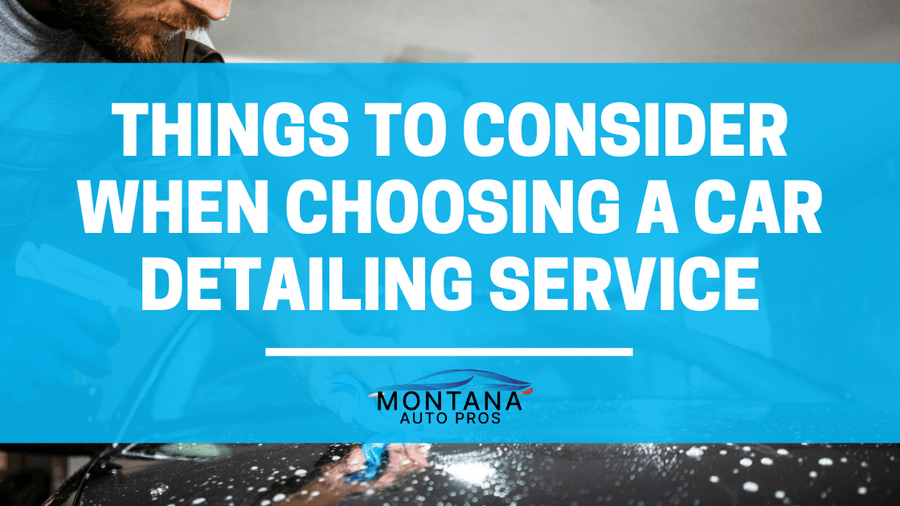 Professional car detailing is a great way to make your vehicle look new. Professional car detailing is the process of cleaning and maintaining your vehicle to its best. The services are more extensive than a car wash.
The benefits of professional and eco-friendly car detailing services include the following:
Improved engine conditioning
Reducing scratches via Improvised paint condition
Enhance your appearance
Increased resale values
Increased lifespan
The process is very precise and requires attention. You need to find the best car detailing company. You must also ensure they provide the services you require. Car detailing usually consists of two parts: exterior detailing and interior detailing.
Interior Car Detailing Services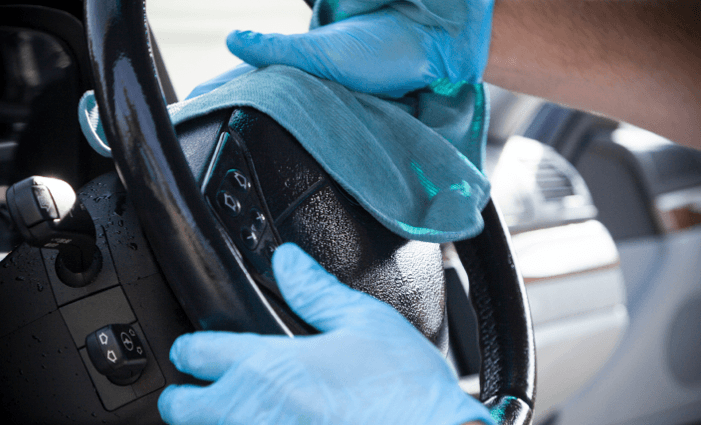 Interior car detailing is more complex than most because of the importance placed on small details. Interior detailing services usually include:
1. Ask about Engine Bay Cleaning
Although you can clean your car's engine yourself, if you make a mistake, you could have many problems. It's best to hire professionals to detail your car.
The main goal of engine bay clean is to improve the appearance of your car's engines. It also reduces the chance of costly repairs later on. It also allows you to check your oil level - an essential part of regular vehicle maintenance.
An professional car detailing company will clean your engine bay thoroughly. The process involves spraying water on the engine, wiping it with a degreaser, and drying it. The engine is coated with a protective coating that protects rubber and silicone parts.
2. Learn how they clean glass
Your windshield and car windows should be kept clean to improve visibility, especially in bad weather. This will also increase the life expectancy of your windshield. Professional detailing centers will use a glass cleaner of their choice and a microfiber cloth for squeaky clean glasses.
Detailers may use steam cleaning to give their cars a clean, shiny look. This is one of the most efficient and effective ways to clean all types of glass windows.
3. Ask about their shampooing.
Stains can build up on your car's carpets and make them difficult to clean. Car detailers use special shampoos to clean carpets. The carpets are then dried after a thorough cleaning.
After cleaning the carpets, the car detailing company will ensure they are clean before putting them back in your vehicle. The car detailing company will clean your dashboard, upholstery, and other plastic parts.
Detailers might use steam cleaning to remove stubborn stains. Steaming can help remove stains, odors, dirt, and bacteria.
4. Ask Them How They Clean Leather
This is an essential step in the car interior clean. Regular cleaning is necessary for leather upholstery to maintain its beauty. Regular maintenance will ensure that the leather upholstery in your car does not dry out, become stuffed, or crack.
To remove stains, detailers use soap and leather cleaner. This will not affect the leather's appearance or comfort. They will then give the leather upholstery a polish to make it look like new.
5. Ask about vacuuming
A vacuum cleaner is used to clean the entire car, including the AC vents. This vacuum removes any dust particles that may be trapped in the car.
6. Learn Their Deodorization Methods
After complete interior detailing, your car will receive a second round of vacuuming. The car is then perfumed with a deodorant or scent that has an elegant fragrance. Some companies use "odor bombs" or ozone machines to remove foul odors stuck in vehicle vents.
Exterior Car Detailing Services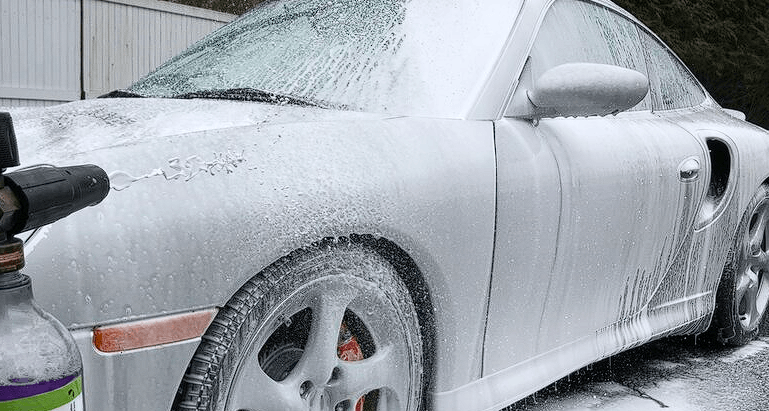 It takes less time to detail your car exterior and may seem easier, but it's still important as it improves the car's appearance. Exterior cleaning usually includes:
7. Discover How thorough their exterior washes are
Exterior detailing is all about thorough washing.
Your car will first be power-sprayed. To ensure accuracy and outstanding results, detailers will clean up the car by hand. Each exterior panel of your car is cleaned from top to bottom.
8. Ask about Claying (Clay Bar Treatments).
It doesn't suffice to clean all stains and contaminants from your car. Claying, also known as a clay-bar treatment, is a great option. Your detailing service provider will use synthetic clay bars to remove any impurities.
Claying removes any bonded contaminants gently so that there is no damage. Claying also allows the wax and paint sealant to penetrate deeper into the surface. You should ensure that the detailer does a thorough claying.
9. Check to See if They Offer Polishing and Waxing
Many car detailing services include waxing and polishing. Waxing protects your car from the elements, such as snow and slush. The clear coat is applied over the car's actual paint.
After the waxing is done, the detailer will polish your car. This brings back the car's glossy shine or wet look. Polishing can also be used to cover minor scratches and fragments. You can see that polishing and waxing go hand-in-hand.
10. Check out Their Steam Cleaning Options
It's also a good idea for an automotive cleaning company to offer steam cleaning services. It is a great way to disinfect and clean your entire vehicle without using any harsh chemicals that could be harmful to drivers or their cars.
11. Check out their documentation process
Source: carfax You should also look for a detailing service that will add its services to your vehicle's public records. Montana Auto Pros always does this to ensure vehicle owners have a clear paper trail of all the ways they take care of their car, even intensive cleanings. We also upload the information to CarFax. This helps to retain and potentially increase the car's value.
Car detailing is more than just making your vehicle look good. Detailing your vehicle can extend its life span, increase its resale price, and keep it looking great for many years.
Bottom line
Car detailing is essential for car owners. This makes your car look new and extends its life expectancy.
There are many car detailing services on the market. But you want to ensure you find one that provides the required services. They should tailor their services to your needs and budget.
Montana Auto Pros is the best place to find professional car detailing services. We offer a variety of car detailing services by our skilled and experienced team. Call 509-881-7576 or reach out online to discuss how we can make your car look brand new.
Auto Detailing Services in Montana
Call or text to book your appointment for the best Mobile Car Wash & Detail in Helena, MT & the surrounding areas of Montana.