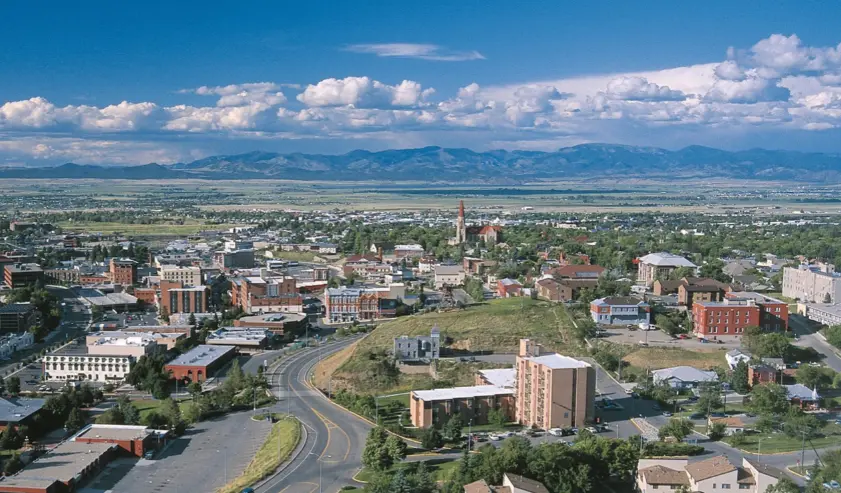 Car Detailing Service in Clancy, MT
We'll Deal With the Traffic, You Relax at Home
At Montana Auto Pros, we're commited to providing high-quality service. That's why our mobile detailing team comes to you. We're ready to serve drivers in Clancy, MT and the surrounding area - just tell us where we need to be.
Services Offered In Clancy
Interior Detailing
$200 $150
In-depth cleaning of your entire interior.
Ultimate
Starting at $250
Interior & exterior detailing package that covers everything from A to Z.
Exterior Detailing
$200 $150
In-depth cleaning of your vehicle's exterior.
Frequently Asked Questions
Auto detailing is one of the best ways to care for and preserve the value of your vehicle. Not only does an intense wash remove dirt and grime, but it also protects your car from future damages. That's why we recommend cleaning and waxing your vehicle regularly.
As a mobile auto detailing business, we can come to Clancy houses, apartments, and offices, as long as the space is easy to access and large enough. Our washing units are self-contained, so we bring everything needed for the wash - water, power, supplies, etc.
A full detailing session typically takes about six hours to complete. However, if you only have the exterior or interior done, the session may take as little as four hours. You will need to allow more time for large vehicles, such as pickup trucks and SUVs.Of course, we don't leave until the job is done - no matter how long that takes. Our ultimate goal is your complete satisfaction.
That's up to you. We do not require that the vehicle owner be present as long as we have proper access to water and power.
We recommend having your vehicle detailed at least once a year to preserve its trade-in price. Of course, how often you need detailing services also depends on:- Where you live - How often do you drive your car - Local weather conditions Here in Clancy, winter weather can cause your vehicle to wear quickly. Therefore, we often recommend that local residents detail their vehicle every three months or so to preserve the paint and overall appearance best.Think of car detailing as a maintenance program - just like an oil change or tire rotation. The more often you do it, the better off your vehicle will be in the long run.
We recommend that Clancy residents detail their vehicles before and after the winter season. Cold temperatures, rain, snow, sleet, and salt from the road can be harsh on your vehicle's exterior. It's smart to prepare your vehicle for the upcoming cold season, then detail it again as warm weather rolls in.
Montana Auto Pros services the Helena area. Most of our customers are in Helena, Great Falls, and Bozeman, but we will come to you! Just tell us what nearby location works best for your schedule.
Yes, we are happy to treat company cars, including large fleets. We even offer flexible corporate pricing to ensure you can give your employees the clean cars they deserve. Contact us to learn about lot washes, employee discounts, company events, and all of our fleet vehicle cleanings.
Yes - we're happy to visit apartment complexes, office buildings, and condominiums. Just choose the date and time that works for your building's parking garage and tenants, and we will be there. It's a simple, convenient solution for large groups of employees or residents.
You have the option to pay before or after your appointment, depending on your services and preference. We accept cash & all major credit cards, including Visa, MasterCard, American Express, and Discover. Simply enter your information online and check out digitally.
Yes - we offer quantity discounts, as well as corporate pricing. You can also check out our current specials page to learn about any time-sensitive deals we may be offering in Clancy.
To book your first appointment with us, simply schedule your detail online or give us a call at 509-881-7576. You can also use these avenues to change existing appointments or make a cancellation, if necessary.
Need Auto Detailing Services in Clancy?
Call or text to book your appointment for the best Mobile Car Wash & Detail in Clancy, MT.